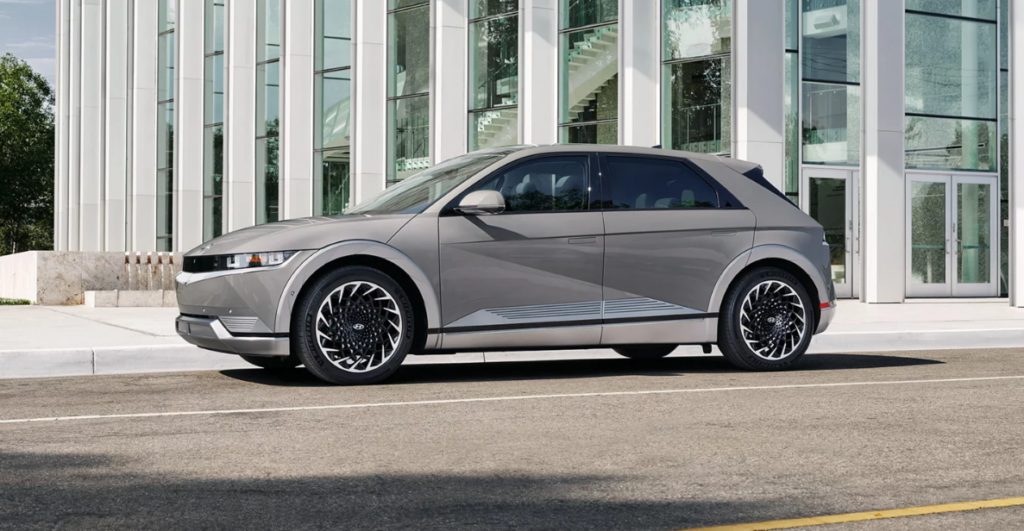 The Hyundai IONIQ 5 sets the bar for affordable, high-performance electric SUVs, surpassing its predecessors with increased towing capacity, long-range driving capabilities, and a sleek design that delivers outstanding all-around performance.
The 2023 Hyundai IONIQ 5 is available in three trims that include the SE, SEL, and Limited. The IONIQ 5 offers a range of options to suit different preferences. The Hyundai IONIQ 5 cost starts at $41,450 for the base model, while the fully equipped model reaches $53,935.
The IONIQ 5 Disney 100 Platinum concept is a groundbreaking collaboration between its vehicle designers and the creative minds at Walt Disney Imagineering. For the first time ever, this unique partnership has resulted in a remarkable vehicle. As Hyundai's flagship all-electric vehicle, the IONIQ 5 EV embodies innovation and cutting-edge technology, and now it comes with an extra touch of magic for all Disney fans to enjoy.
Performance
In terms of performance, the IONIQ 5 impresses across the board. With the exception of the SE Standard Range edition, which still boasts a remarkable 168 horsepower and 220 miles of range, all trims deliver a robust 225 horsepower. Furthermore, the higher trims offer the option of 225 or 320 horsepower (in AWD versions), providing even more power and performance.
The estimated Hyundai IONIQ 5 range is 220 miles with the standard 58.0-kWh battery pack. However, opting for the larger 77.4-kWh pack extends the range to 266 miles with dual motors and an impressive 303 miles with a single motor, offering even more freedom on the road. With its long-range battery and rear-wheel drive, the IONIQ 5 achieves a combined EPA rating of 114 MPGe, making it an eco-friendly option for drivers. However, opting for all-wheel drive reduces that estimate to 101 MPGe.
When it comes to the exterior and interior, the 2023 IONIQ 5 demands attention with its bold and futuristic design. From its sculpted lines to its sharp angles, this car is a true head-turner. The slim, faux grille and compact headlights create an aggressive front end that exudes confidence and power. The long wheelbase and short overhangs contribute to its sporty appearance, while the sharp creases and curves on the body create a dynamic and aerodynamic profile.
Safety and Tech Features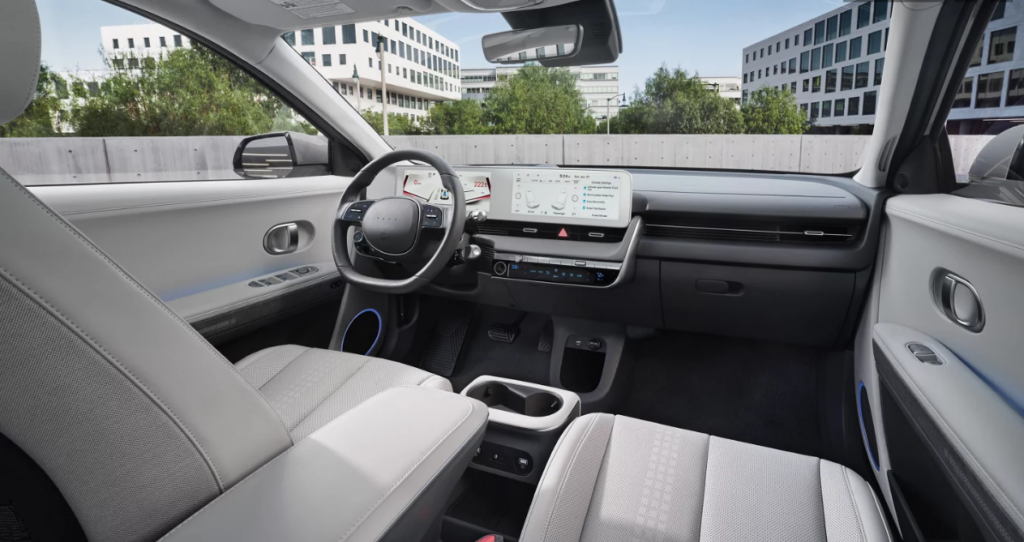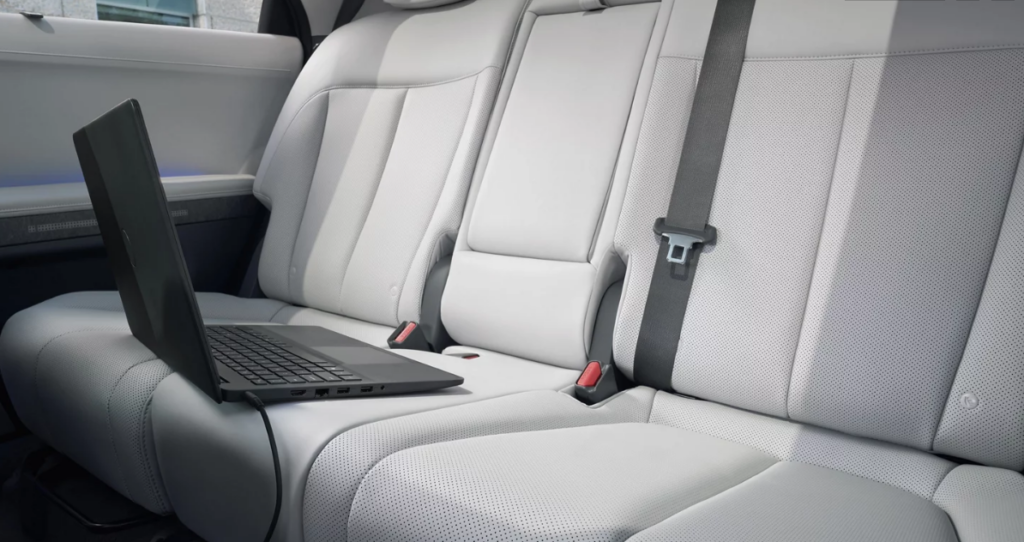 Safety is a top priority in the 2023 IONIQ 5, equipped with Hyundai SmartSense, an award-winning driver-assist package. Features such as blind-spot collision-avoidance assist, lane-following assist, and lane-keeping assist enhance driver safety. Advanced features like the optional Highway Driving Assist II platform provide acceleration, braking, and lane management, showcasing Hyundai's commitment to moving closer to fully automated driving.
Technological innovations abound in the IONIQ 5. Each trim level offers different high-tech features. The SE trim includes a dual 12.3-inch screen setup, Ultra-Fast charging capabilities, and a 12.3-inch HD touchscreen navigation system. The SEL trim adds wireless device charging and H-Tex seating for added convenience and comfort. For a fully loaded experience, the IONIQ 5 offers leather seating, a Head-Up Display with augmented reality, and a vision roof, providing a luxurious and cutting-edge driving experience.
Discover the 2023 IONIQ 5 at Rosen Auto Group
For more information on  IONIQ 5 inventory, get in touch. The Rosen Auto Group serves the areas of southeastern Wisconsin and northeastern Illinois with dealerships that include Rosen Kenosha and Rosen Hyundai of Algonquin.