Electric vehicles run on an electric motor rather than an engine. The EV utilizes a battery pack to power the electric motor. Rather than refueling, it must be charged via a charging station since it runs on electricity.
Which EV is Right for Me?
There are several types of EVs you'll want to consider, such as:
Electric Vehicles (EVs): Powered solely with an electric battery without any gas engine parts. Typically, they're capable of fast charging and L2 charging.
Hybrid Electric Vehicles (HEVs): These vehicles are powered by both electrical and diesel or gasoline. They feature a battery pack and an internal combustion engine.
Plug-in Hybrid Electric Vehicles (PHEVs): Similar to a Hybrid, however, they use a bigger battery and an electric motor.
So which type of EV is right for me?
Electric vehicles are best for people who value emissions-free driving and want to save money on fuel. Hybrids are the most affordable option, and they prefer the flexibility to go from electric to gas. If you're on a budget or plan to drive long distances, hybrid vehicles are your best bet. PHEVs are best for those who have short commutes since operating on electricity is cheaper than gas.
Benefits of Electric Vehicles
Below are the advantages you can expect from switching to electric vehicles:
Cost savings: Many states and local utilities offer tax incentives.
No more stopping at the gas station: Charge your car at home, work, or the hundreds of thousands of charging stations across the US.
Zero emissions: No more harmful CO2 emissions.
Regenerative braking: The brakes convert energy into electricity to help recharge their battery.
Quick acceleration: The electric motor delivers instant torque resulting in a smooth driving experience.
Hyundai EV Models
Hyundai is always engineering the best electric vehicles on the market. Learn more about the Rosen EV models.
2023 Hyundai IONIQ 5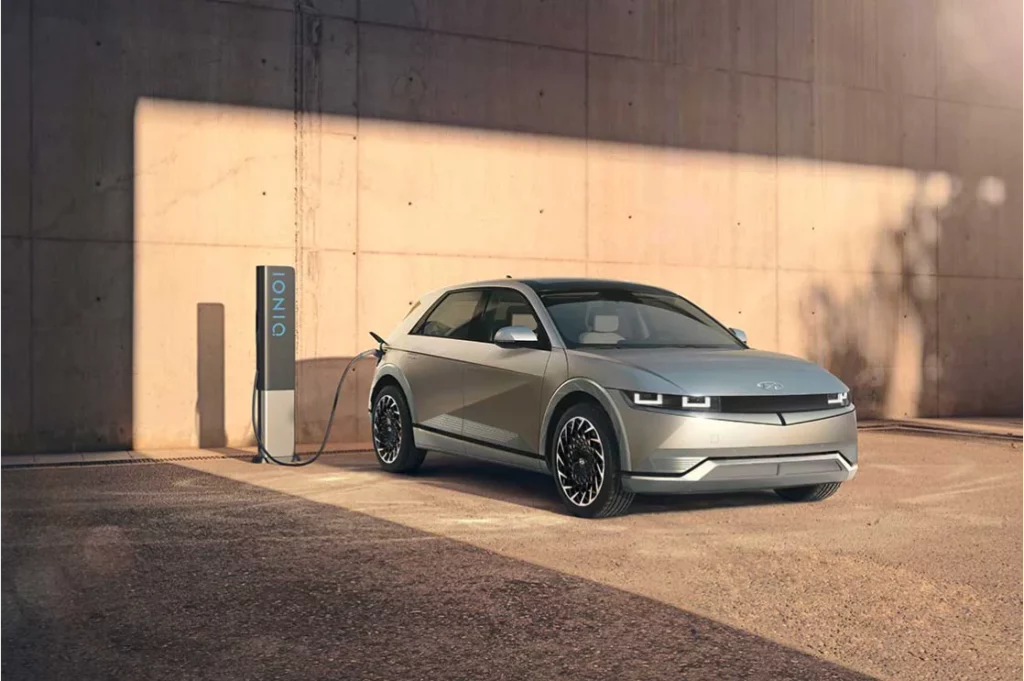 With its fast-charging capabilities and impressive range, the Hyundai IONIQ electric SUV is among the best on the market. There are three models in the IONIQ lineup, ranging from a 168-hp, single-motor, rear-drive IONIQ 5 with a 220-mile estimated range to a 320-hp, all-wheel-drive, dual-motor model with a 266-mile estimated range. With an MSRP of $41,450, the IONIQ 5 price is affordable for most families.
---
2023 Hyundai IONIQ 6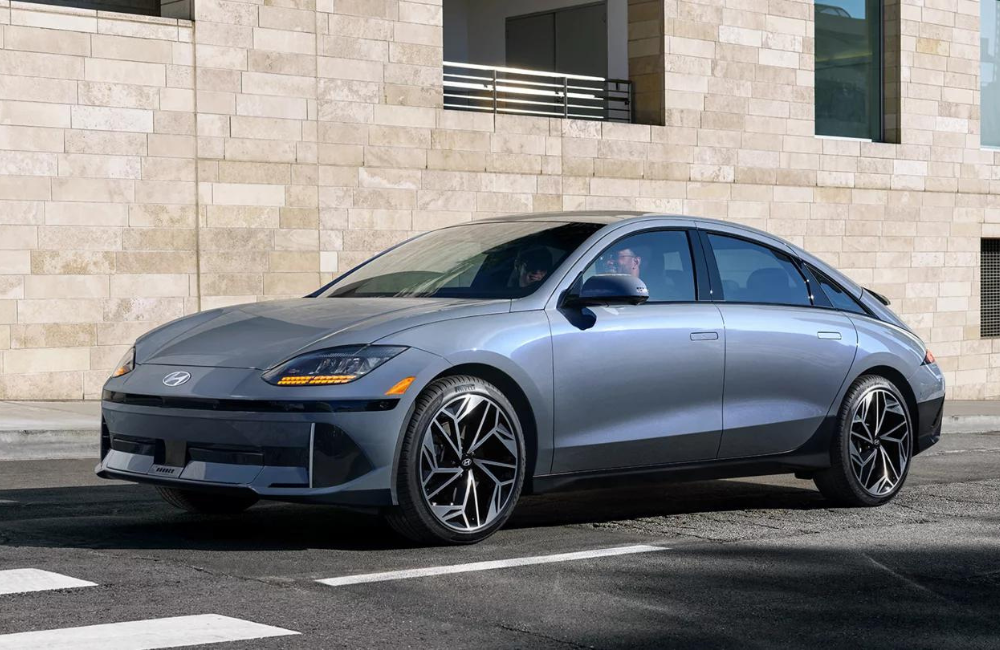 Step into the future with the all-new 2023 Hyundai IONIQ 6. With an ultra-modern look and 700+ LED pixel lights, the 2023 Hyundai IONIQ 6 release date looks to be early 2023.
A 77.4-kilowatt-hour battery powers Hyundai's dual-motor all-wheel drive, generating 320 horsepower. Also, the 2023 Hyundai IONIQ 6 can travel up to 300 miles with a single charge.
---
2023 Kona Electric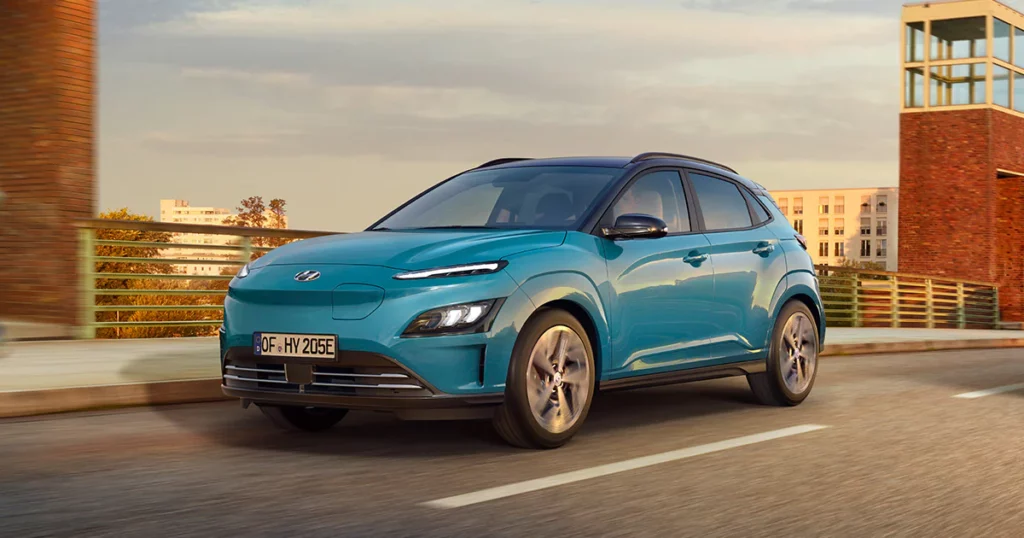 The Kona Electric is a pleasant and efficient little crossover, similar to the gas-powered Kona, but uses a battery pack and AC motor.
The front wheels are driven by a 201-hp electric motor, and a 64.0-kWh battery pack powers the vehicle. With aggressive regenerative braking, the vehicle is capable of one-pedal driving and can drive a claimed 258 miles on a single charge.
---
2024 Hyundai Kona Electric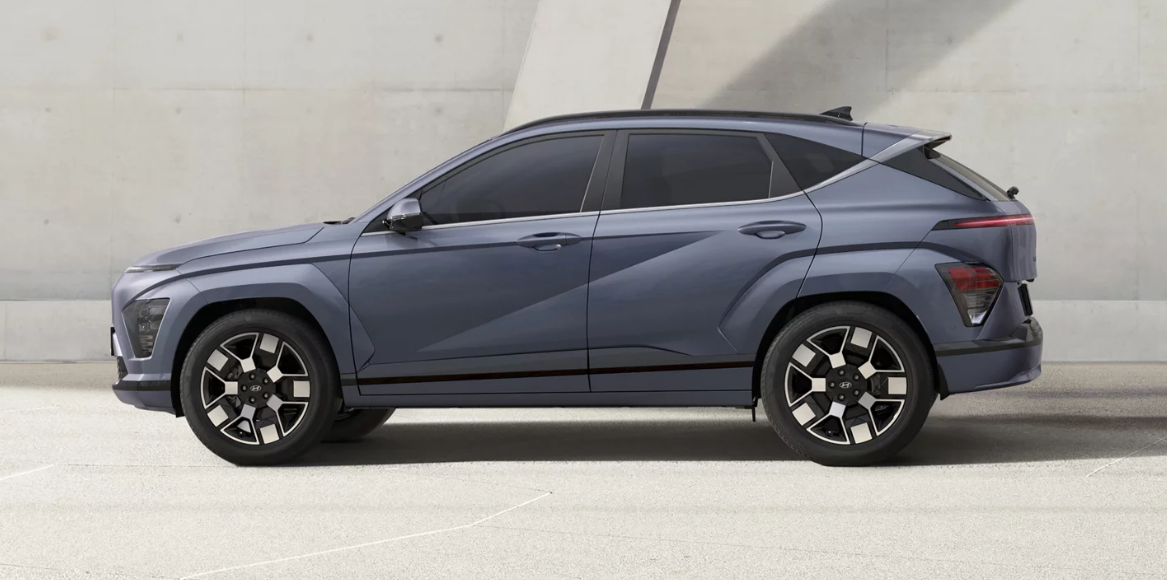 A truly electrifying experience awaits with the 2024 Kona Electric. The 2024 Kona has grown in length, width, and wheelbase resulting in more space, room for a larger battery, and likely a smoother ride. The newest Kona model is said to be coming in late 2023. Visit one of our Rosen dealerships to stay updated on the 2024 Hyundai Kona.
---
2023 Genesis GV60 Electric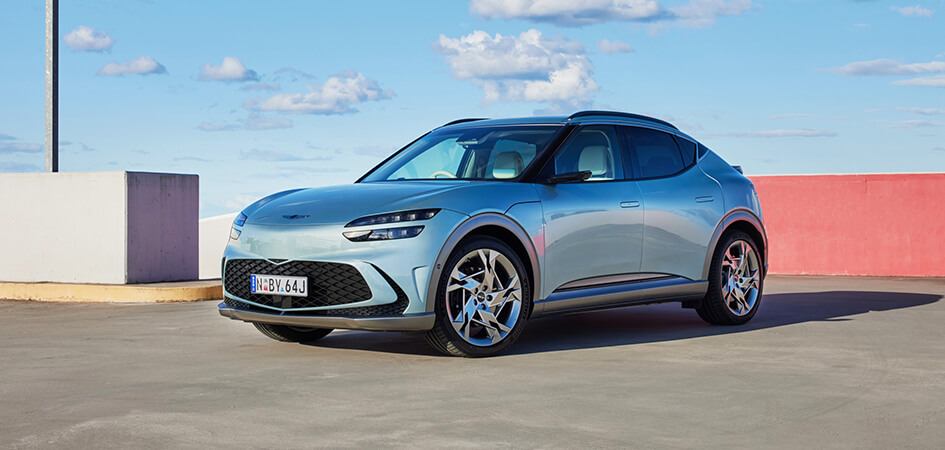 Genesis, a luxury vehicle marque of Hyundai, produces the Genesis GV60 electric subcompact luxury crossover SUV. This Genesis EV is the first product built on Hyundai's E-GMP platform.
Dual electric motors and a 77.4-kWh battery pack are standard on all GV60s. In the Advanced entry-level trim, you'll get 314 horsepower, while in the Performance trim, you'll get 429 horsepower or as much as 483 horsepower in short-term Boost mode.
---
2023 Genesis GV70 Electric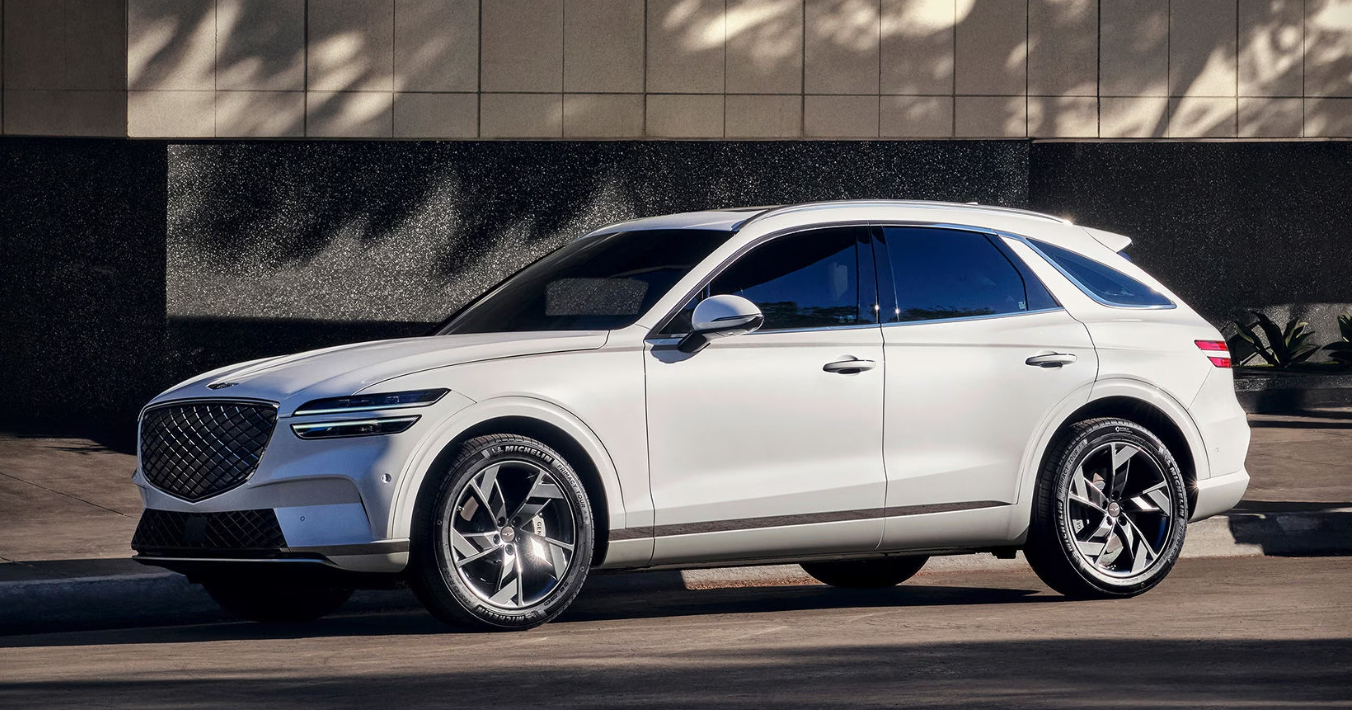 Discover the first-ever Electrified GV70 with 429 horsepower and a 236-mile all-electric range designed to drive you towards new possibilities and reawaken your senses. Get behind the wheel of a Genesis GV70 Electric now at Genesis of Algonquin.
---
The Genesis G80 Electric makes a powerful entrance. Next generation thinking commands a new level of attraction, driving dynamics and peace of mind. The beauty of innovation behind the Electrified Genesis G80 will be admired, but better experienced. Discover the 2023 Genesis G80 Electric at Genesis of Algonquin today. 
Discover Our Selection of Hyundai Electric Vehicles at Rosen Auto Group
Every Hyundai electric car has been engineered to deliver exceptional performance and comfort on the road. If you're ready to test Hyundai EV models for yourself, check out our selection at Rosen Auto Group. Schedule a test drive or inquire about reserving any EV that hasn't yet been released.