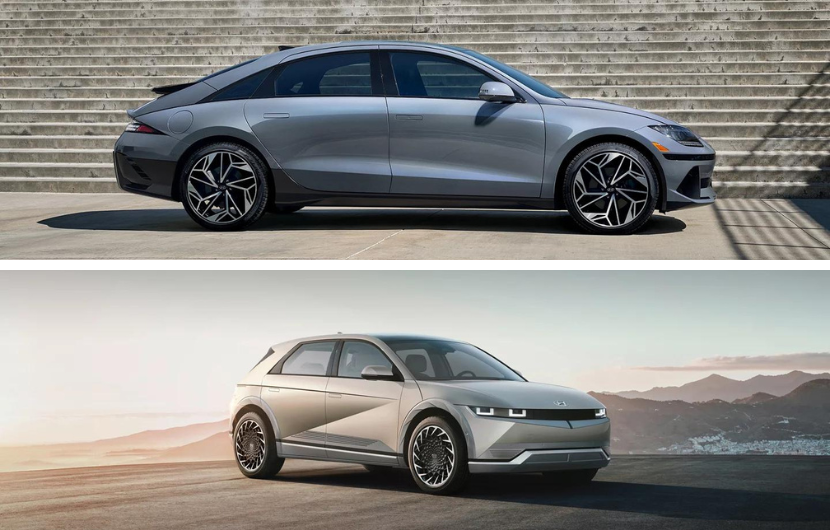 Electric vehicles have revolutionized the automotive industry with a focus on sustainability and zero emissions. But with different types of electric vehicles available, such as hybrids, plug-in hybrid electric vehicles (PHEVs), and fully electric vehicles (EVs), it's important to understand the distinctions between them. Looking for electric vehicle information? Check out our guide to understanding the difference between a Hybrid, PHEV, and EV below. And stop in to one of our Rosen Auto Group Hyundai dealers to check out Hyundai EV models, including the Hyundai IONIQ electric today! 
Hybrids: Combining Fuel and Electric Power
Hybrid Hyundai models are vehicles that combine an internal combustion engine with an electric motor and battery. The internal combustion engine is powered by traditional fuels like gasoline, while the electric motor is powered by a battery pack. The engine and the electric motor work in conjunction to drive the vehicle's wheels. The electric motor provides additional power during acceleration or low-speed driving, reducing fuel consumption and emissions. 
PHEVs: The Best of Both Worlds
Plug-in hybrid electric vehicles (PHEVs) take the concept of hybrids a step further. In addition to the internal combustion engine and electric motor found in hybrids, PHEVs have a larger battery pack that can be charged from an external power source. This means that Hyundai PHEVs can operate solely on electric power for a certain range before the internal combustion engine kicks in. This ability to switch between electric and gasoline power offers greater flexibility, allowing for longer trips without worrying about range limitations. PHEVs can be charged through a standard electrical outlet or a dedicated charging station, providing convenience and reducing reliance on fossil fuels.
EVs: Fully Electric Power
Fully electric vehicles are powered solely by electricity. They do not have an internal combustion engine and instead rely on a battery pack and electric motor for propulsion. EVs have become increasingly popular due to their zero-emission nature and lower operating costs. They need to be charged using external power sources, such as dedicated charging stations or home charging units. The driving range of an EV depends on the battery capacity, with some models offering impressive ranges of several hundred miles on a single charge.
Hyundai IONIQ 5: Leading the Electric Charge
The Hyundai IONIQ lineup showcases the brand's commitment to electric vehicles and offers a range of options to suit different needs. The IONIQ 5, for instance, boasts an exceptional all-electric range of up to 303 miles, making it one of the most versatile electric vehicles on the market.
Step inside the Hyundai IONIQ 5 EV, and you'll be greeted by an impressive interior designed with both comfort and technology in mind. From the heated 8-way power seats to the 12.3-inch HD touchscreen navigation system, every detail has been carefully crafted. With a spacious interior volume of 133.7 cubic feet, the IONIQ 5 offers ample space for passengers and cargo alike.
Hyundai IONIQ 6: Pushing the Limits
Looking ahead, Hyundai is continuing to push the boundaries of electric mobility with the upcoming IONIQ 6. This model will offer various electric motor layouts, allowing for both rear-wheel drive and all-wheel drive configurations. With impressive performance figures, estimated driving ranges of up to 340 miles, and advanced features like electric dynamic torque vectoring control, the Hyundai IONIQ 6 EV promises to deliver an electrifying driving experience.
Visit Rosen Auto Group!

Whether you're looking for a Genesis dealer near me or Kenosha, WI Hyundai dealer, we've got you covered at Rosen Auto Group! Our goal when you visit our Rosen Hyundai and Genesis of Algonquin dealers is to provide you with a superior experience satisfying your needs. Experience the Rosen difference when you shop or service with us! Visit our Hyundai dealers to test drive a new Rosen EV today!