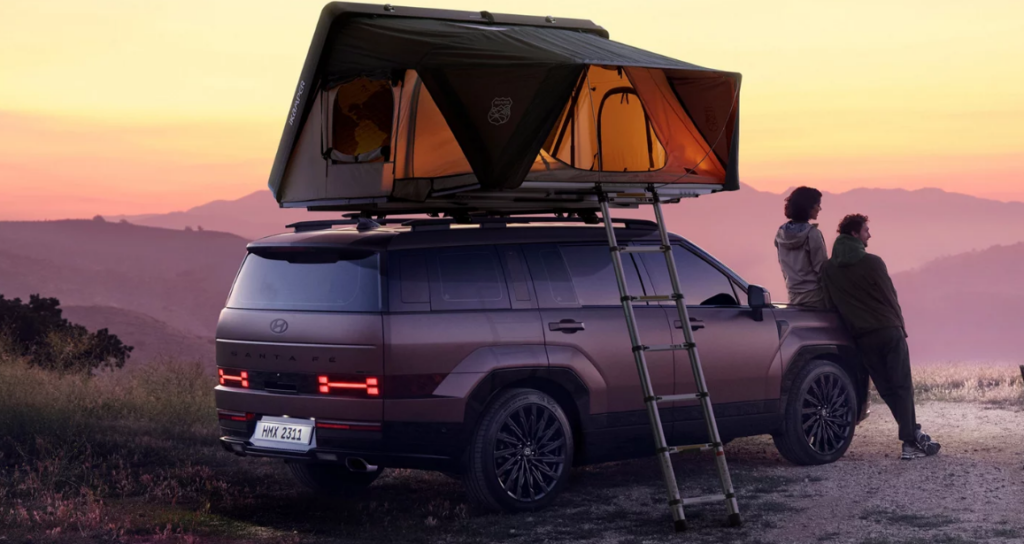 Hyundai's commitment to innovation and continuous improvement is evident in its lineup of vehicles, and the 2023 Santa Fe and the 2024 Santa Fe are prime examples of this goal. While the 2023 Santa Fe presents a contemporary and refined SUV option, the 2024 Santa Fe introduces transformative changes that cater to those seeking a more distinctive and advanced driving experience. Whether you're drawn to sustainable luxury, enhanced performance, or cutting-edge design, both models showcase Hyundai's commitment to delivering vehicles that meet the evolving demands of the modern driver. Check out the 2024 Santa Fe vs. 2023 Santa Fe now at one of our Rosen Auto Group dealers!
2024 Santa Fe Design: Bold Changes for a Fresh Look
The 2023 Santa Fe, with its contemporary design cues, is a remarkable SUV in its own right. It boasts sleek lines, signature lighting, and a harmonious blend of aesthetics. However, compared to the 2024 model, it leans more towards a conventional SUV appearance.
The 2024 Santa Fe takes a bold leap into the future with its redesigned appearance. The new iteration showcases a more boxy and rugged stance, reminiscent of iconic models like the Land Rover Defender. With an H-shaped LED lighting signature, a blacked-out grille, and larger dimensions, the 2024 Santa Fe exudes a sense of robustness and modernity.
Santa Fe Interior and Comfort: Sustainable Luxury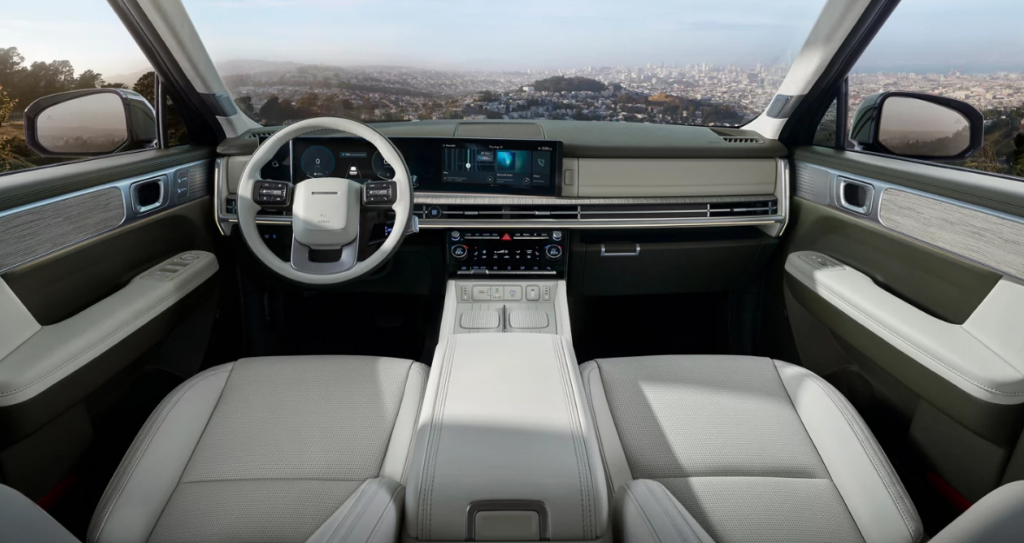 The 2023 Santa Fe offers a comfortable and well-appointed cabin, providing occupants with a pleasant driving experience. While it delivers on comfort and convenience, its interior materials and design lean more towards conventional luxury.
In contrast, the 2024 Hyundai Santa Fe redesign embraces sustainable luxury. The cabin is adorned with environmentally friendly materials, such as recycled plastic used for floor mats and headrests. A notable upgrade is the inclusion of a third row of seats, expanding passenger capacity and versatility. The dual 12.3-inch screens for the digital instrument cluster and infotainment system elevate the technological sophistication of the interior.
Performance and Powertrain: A Glimpse into Potential Upgrades
The 2023 Santa Fe boasts a potent 2.5-liter turbocharged engine delivering 277hp and 421.6Nm of torque. While its performance is commendable, the 2024 model is expected to raise the bar in this aspect.
The 2024 Santa Fe holds the promise of improved performance with potential power output enhancements and the inclusion of an all-wheel-drive system. A hybrid powertrain option is also on the horizon, signaling Hyundai's commitment to offering eco-friendly alternatives for the modern driver.
Pricing and Availability: Worth the Investment
With a starting price around $30,085, the 2023 Santa Fe offers a competitive entry point into the SUV segment. Its value proposition is reinforced by its array of features and capabilities.
While specific pricing details for the 2024 Santa Fe are yet to be unveiled, it's reasonable to anticipate a slight premium over its predecessor. The enhancements in design, technology, and potential performance upgrades make the investment in the 2024 model an enticing prospect. The 2024 Santa Fe release date is expected to come sometime this fall.
Visit Rosen Auto Group!
Whether you're looking for a Genesis or Hyundai dealer near me, we've got you covered at Rosen Auto Group! Our goal when you visit our Rosen Hyundai and Genesis of Algonquin dealers is to provide you with a superior experience satisfying your needs. Experience the Rosen difference when you shop or service with us! Schedule your 2023 Santa Fe and 2024 Santa Fe test drive today!