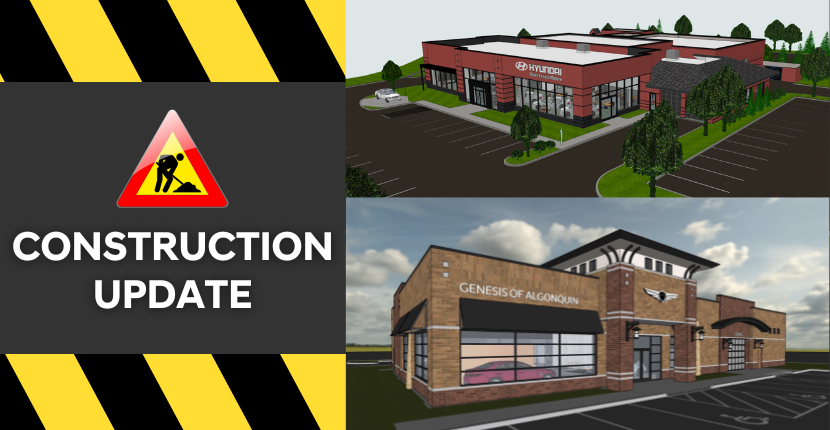 Providing you with a great car buying experience is our number 1 priority! That's why we decided it was time to make some upgrades. Rosen Hyundai has proudly served the Algonquin community for many years and will continue to do so. We're making changes to better serve you. So, please bear with us and mind our dust. For an update on our construction status and what you can expect when it's completed, continue reading here.
Hyundai Showroom Shines With New Upgrade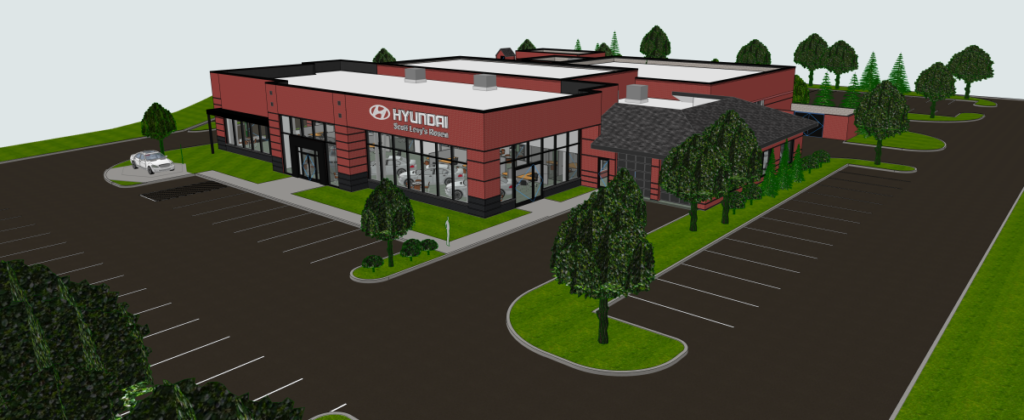 We have some impressive upgrades in the works. The star of the show? A brand new upgraded Hyundai showroom! Step into a sleek and modern dealership where you can feel confident testing out the latest Hyundai innovations. We've designed the new showroom to be efficient, welcoming, and the perfect place to buy a new car!
Improved Service Facilities
You'll be pleased to know that when complete we will have doubled our service capacity. There will be more service bays so that our experts can work on more vehicles at one time. There will be an enclosed drop-off and pick-up area for your convenience. Also, we're planning to expand our waiting area so you can enjoy a luxurious break. Not only can you feel confident with our expertise when you choose Rosen Service, you can also feel comfortable!
Also, we will be completing a brand new Electric Vehicle Service Center. Rosen EVs are on the rise, and we are looking to the future. Not only will we have all the necessary equipment to service EVs, but we are adding additional EV chargers to our facilities. No matter what type of vehicle you have, you can count on Rosen.
Genesis Receives Dedicated Showroom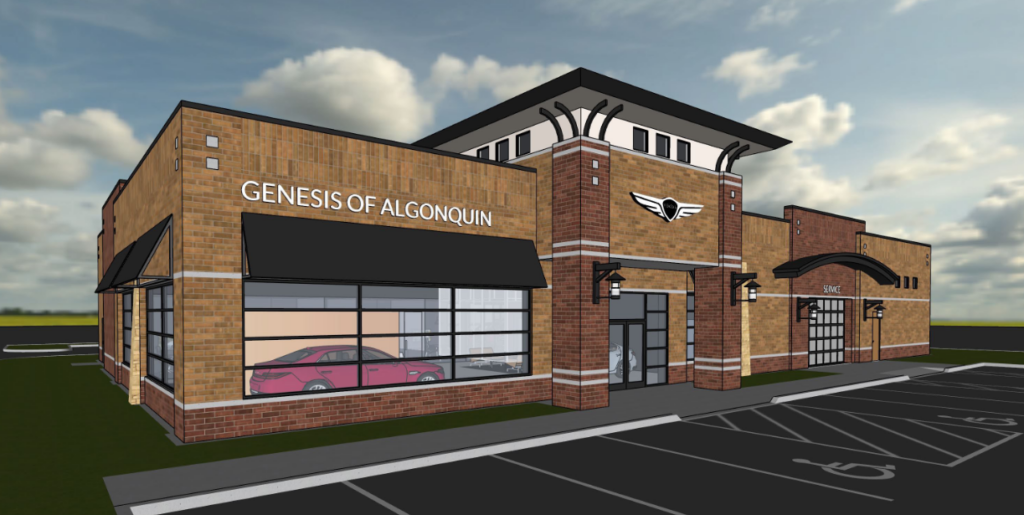 That's not all! We are expanding our Genesis of Algonquin location as well. Genesis will receive it's very own dedicated showroom with all the bells and whistles. If you're looking for unmatched luxury, look to Genesis. So indulge yourself, test drive a 2023 Genesis, and never look back.
We're Open During Construction
We're very excited about our project – and we hope you are too! However, we know this can be a hectic time. Some of our services have moved or are being temporarily limited while we undergo this renovation. Please follow the signs posted around our current building in order to find the services you need. We are also experiencing some extended wait times for vehicle service, as we cannot currently accept walk-ins. Please make an appointment online on our website or give us a call. We are and will continue to remain open during this construction!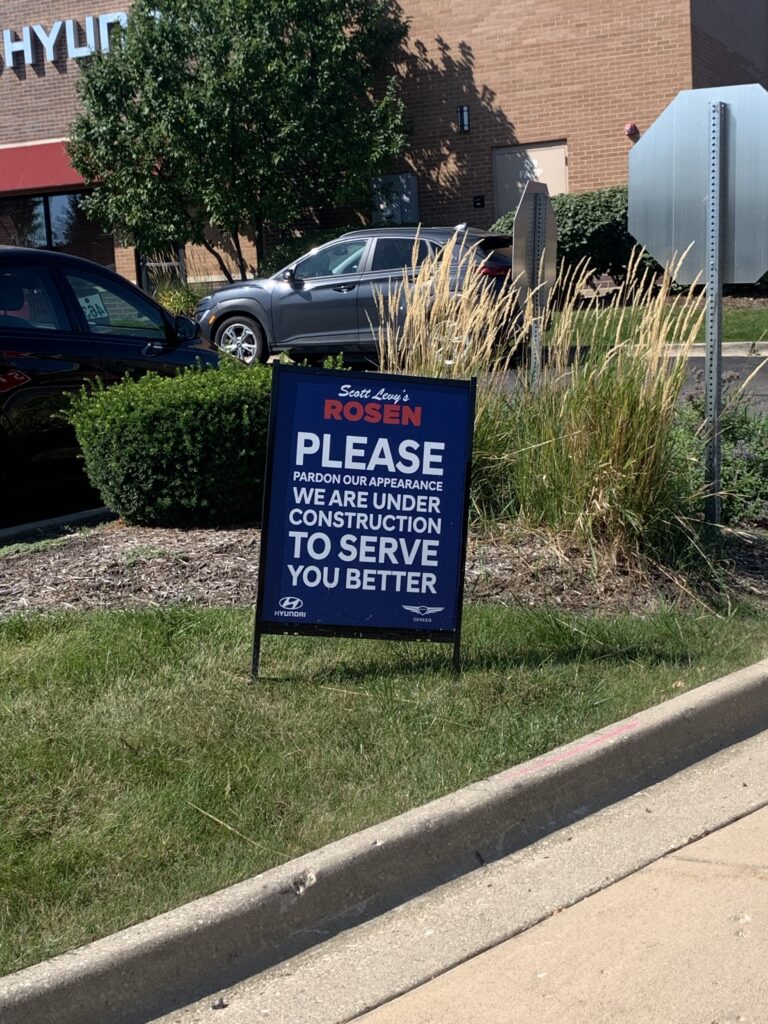 Visit Rosen Auto Group Today
The Rosen Auto Group is proud to have served Chicagoland and southern Wisconsin for over 30 years. Rosen Hyundai is a family organization with the right experience to help you buy a new vehicle or service your existing vehicle. Scott Levy's Rosen Hyundai offers two premier Hyundai dealerships with the latest new inventory and a great selection of Certified Pre-Owned options. From service to finance and more, Rosen Hyundai offers customers the best car buying process in Chicagoland. Similarly, trust Rosen with your luxury automotive needs. Genesis of Algonquin provides top-notch customer service and expert care. No matter which location you choose, Rosen is here to help with all your vehicle needs.