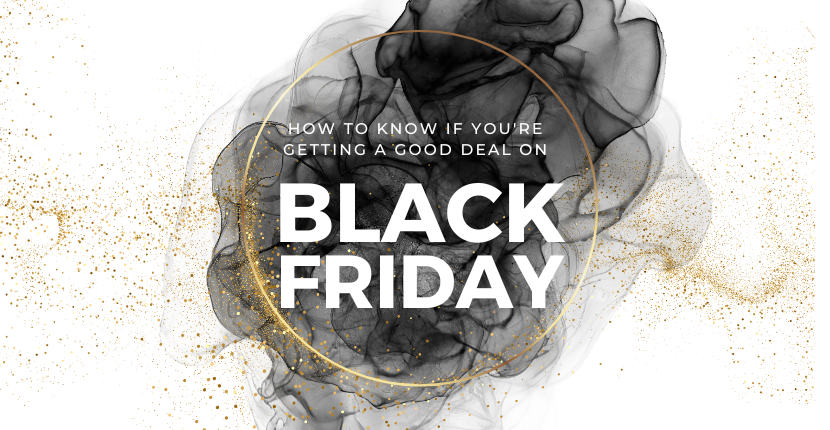 As Thanksgiving nears, that also means Black Friday is on the horizon. If you're going Black Friday shopping this year, you'll want to make sure you're prepared to get the best deal you can. Experienced shoppers know that getting great deals is about more than just what's on sale—it's about being prepared and strategic about getting good deals and service. We've put together a list of how to make sure you get great Black Friday car deals 2022. For great service and even better deals, visit any one of our three Rosen dealers this Black Friday! 
Always Comparison Shop
The key to making sure you're not leaving any money on the table is to always check competitors' pricing. You can determine whether you're getting a good deal by starting with the purchase price of the vehicle—for both new and used cars. You can compare pricing using a pricing calculator, like CarFax or other websites, so you have a pretty good idea of where your deal falls. These calculators often show you the average prices that people in your area have paid for similar cars, so some people paid more while others paid less. Still, use the calculators to try to negotiate a price. Most dealers will match pricing.
Always Make a Counteroffer
Comparison shopping also makes it easier to inform your counteroffer, which you should always make so that the dealer knows you won't just go along with any price. When you counteroffer, use the lowest price you've seen other dealers or vendors offer. You can also play two dealers against each other to ensure you get the best deal. They key part is that you can't be afraid to walk away from the deal all together if you don't get the price you want. As long as you have realistic expectations, you should be able to land a great deal. If not, then you can always go to another dealer for price matching.
Read Before You Sign Anything
Once you've gotten the price you want, you want to make sure you keep up your savvy strategy until you're ready to drive off the lot. This means that you'll want to do your due diligence by making sure to read everything before you sign. Pay close attention to the price of the vehicle, the amount that you are getting for your trade, the out-the-door price, and the terms of any financing deal that you have accepted. Make sure all of the numbers match the deal you agreed to, and if they don't, always request an explanation and correction. Do not sign anything you don't completely understand and agree with. This is a great way to avoid unnecessary fees and other add-ons.
Black Friday at Rosen!
For all of the best Black Friday car deals, visit Rosen Auto Group! Check out all of our great offers on our Rosen Rosen website! We have great Hyundai Finance options, along with major savings on new and used Hyundai and Genesis vehicles. At Rosen Kenosha or Algonquin Hyundai, you can find great deals on the Hyundai Tucson, Elantra, Santa Fe, and more. Or at Genesis of Algonquin, you can drive in luxury with the GV70, GV80, and more. Don't miss our great Black Friday deals! 
All of our employees—no matter which dealership—just want to find the right vehicle for you, not the one that will make them hit a quota. We pride ourselves on our transparency. That's why we developed programs like the Rosen Promise and Rosen Concierge.
Visit Rosen Auto Group!
Whether you're looking for a Genesis dealer near me or car dealers in Wisconsin, we've got you covered at Rosen Auto Group! Our goal when you visit our Hyundai and Genesis dealers is to provide you with a superior experience satisfying your needs. Experience the Rosen difference when you shop or service with us! Visit is to take advantage of great deals this Black Friday!