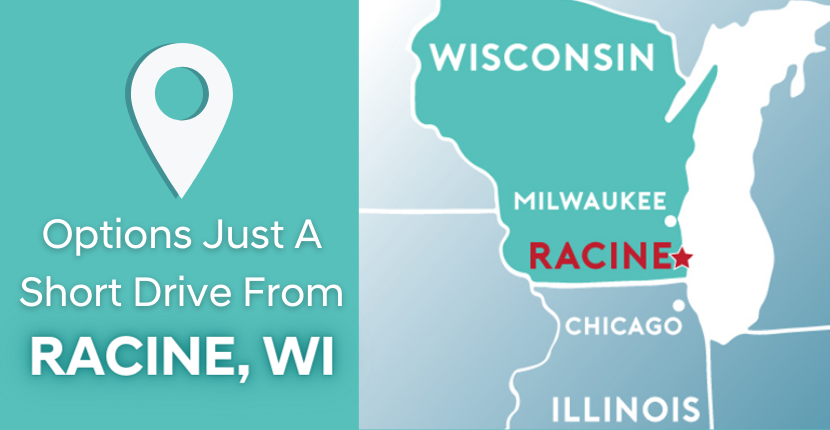 Just a short drive from Racine, WI, there are three convenient Rosen Auto Group locations in Algonquin, IL and Kenosha, WI: Rosen Hyundai of Algonquin, Rosen Hyundai of Kenosha, and Genesis of Algonquin.
Rosen Auto Group has served the Chicagoland area and southern Wisconsin for over 30 years! This family organization can help you buy a new vehicle, a certified pre-owned vehicle, or service your existing vehicle. The Rosen Auto Group is a premier Hyundai and Genesis dealer with the latest inventory.
Diverse Inventory
Come down to Algonquin and Kenosha locations to view the latest Hyundai vehicles. There are over 200 vehicles to choose from, used, certified pre-owned and new models alike. A few 2022 vehicles in store are the 2022 Hyundai Santa Cruz – Hyundai's first-ever sport adventure vehicle. If you've ever wanted something that combines an SUV and a pickup truck, then there is no better fusion. This winter Hyundai's 2022 Elantra N will also be available.
If buying this season's everyday sports car seems like too much, then the Rosen Auto Group can help with leasing options or with finding a similar vehicle. From the Hyundai Sonata to the Tucson Hybrid, Rosen Auto Group can help you find the right fit for your everyday needs. There are specials going on all the time so visit a nearby location! Similarly, if you're looking for Racine Hyundai service, we can help with your car maintenance.
Locations Near You
Don't hesitate! The Kenosha and Algonquin locations are just a short drive from Racine, WI.
Rosen Hyundai of Kenosha is located at 6701 120th Ave, Kenosha, WI 53142 or call at 262-891-6230.
Rosen Hyundai of Algonquin is located on 771 South Randall Road, Algonquin, IL 60102 or call for assistance as you consider your options at 847-854-6700.
If you're looking for more a luxury vehicle then just go right next door. The Genesis of Algonquin carries Genesis models, Hyundai's line of luxury vehicles at reasonable prices. Genesis of Algonquin is located at 789 South Randall Road, Algonquin, IL 60102.
Rosen Promise
The number one Racine Hyundai dealer in the area is Rosen Hyundai. Rosen always puts the customer first and you will not leave without being 100% satisfied. The Rosen Promise ensures transparency in pricing and vehicle capabilities. It's about finding the right fit for you at a convenient time and location.
Visit Rosen Auto Group Locations
Residents of Chicagoland and Racine, don't hesitate to visit the Rosen Auto Group locations! If you're looking for a Racine Hyundai, Rosen Hyundai is for you. Visit whichever location is closer – whether you visit Hyundai Algonquin or Hyundai Kenosha, both locations have access to the same vast inventory of vehicles.