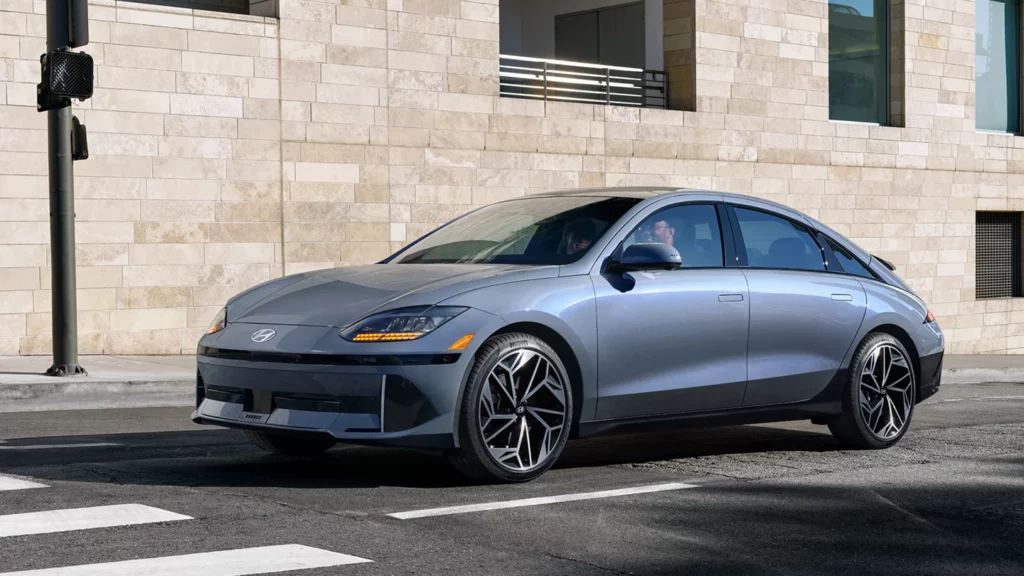 Electric vehicles make getting maintenance done so much easier. With few moving parts than internal combustion engines, EVs have less going on. That means that EVS often require far less maintenance than both hybrid and gas-powered vehicles, making them cheaper to operate. Still, some electric vehicle maintenance is needed, just like any other car. Check out our guide to maintenance on electric vehicles below, and schedule your electric vehicle service appointment now at Rosen Auto Group today! 
Electric Means Low Maintenance Costs and Time
In addition to the savings from eliminating the need for gas, there are major savings on electric vehicle maintenance costs. As an electric vehicle, it doesn't require oil to lubricate the engine, eliminating the need for oil changes. Just that alone means huge savings over time. Add in the fact that the same is true of other expensive engine work and brakes won't wear as easily, and this can add up to $6,000 to $10,000 in maintenance savings over the life of the EV. You'll save much more than just money with an electric vehicle. You'll also save time from the elimination of engine maintenance and repairs, as well as time at the gas pump. 
Maintenance Needed for EVs
Just like any other vehicle, EVs need basic car maintenance like rotating the tires, replacing various fluids, and changing out cabin air filters. There are also several EV-specific services that drivers of these battery-electric vehicles need to schedule. Here's an electric vehicle maintenance schedule: 
Every month: inspect interior and exterior lights; inspect tires for wear and pressure; check for loose wheel lugs; inspect windshield washer fluid level; check coolant level
Every six months: check 12-volt battery connections and clean if necessary; check drain holes for obstructions; check cooling system fluid levels; check parking brake; inspect safety warning lights; clean the undercarriage to remove corrosive materials.
Every 12 months: rotate tires; replace climate control filter; multi-point inspection
Every 3 years: change brake fluid and coolant
Every 15,000 miles: replace windshield wiper blades
Every 20,000 miles: change cabin air filter
The Rosen Service Promise
Getting convenient, quality service on your vehicle can be tricky. That's why our Rosen Service Promise means 3 years of scheduled maintenance FREE. We also have a 12-month, 12,000-mile warranty for all procedures done by our service department. You'll also get a 10% discount on all Hyundai parts and service for the first year. 
Looking for electric vehicle service near me ? We've got you covered! Our service department offers Express Service — no appointment is necessary for routine maintenance. We also have a FREE shuttle service home or to work within 10 miles of the dealership. To keep your vehicle looking like new, you can get our Unlimited Lifetime Car Wash package for basic car washes (Saturdays only). You also get a FREE car wash with every service appointment. We want you to save money, so we offer free service reminders and special Internet discount coupons, as well as accept competitor coupons.
Visit Rosen Auto Group!
Whether you're looking for a Genesis dealer near me or Kenosha, WI Hyundai dealer, we've got you covered at Rosen Auto Group! Our goal when you visit our Rosen Hyundai and Genesis of Algonquin dealers is to provide you with a superior experience satisfying your needs. Experience the Rosen difference when you shop or service with us! Visit our Hyundai dealers to test drive a new Rosen EV today!